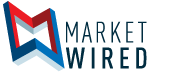 Cheryl Edison, co-founder of The Gate 510, to share professional insight into real estate trends and safety implications for repurposing warehouses, factories and retail malls; with synergetic response to the recent Oakland fire tragedy
/EINPresswire.com/ -- SAN LEANDRO, CA--(Marketwired - December 06, 2016) - The Gate 510, a creative commercial space for the art, tech and maker community, based in an upcycled warehouse, factory and shopping mall, announces Cheryl Edison is to join the Urban Land Institute panel for PWC Emerging Trends in Real Estate.
Cheryl Edison said, "I am grateful to have the opportunity to highlight best practices, insight and perspective on emerging real estate trends, especially now as our community grieves the Oakland warehouse fire. It is possible to create environments where artists, makers and tech companies thrive in collaboration with the goals of developers and cities.
Through my company, Edison International, I have had the opportunity to prototype new revenue models and prove out strategies and systems for leading developers, including ScanlanKemperBard and now WHI Real Estate Partners, whereby underutilized properties including warehouses, factories and retail buildings are repositioned and transformed into places where creativity, community and commerce grow.
It has been a pleasure to work with my partners to transform the Westgate Mall with its 1940's Dodge Plymouth Car plant from puzzling commercial property in an economically challenged city, into a successful Makerspace, packed with Silicon Valley innovation leaders. Now is the time to develop more properties into places. More cities can benefit, developers succeed and artists, makers and technology companies can all thrive. The challenge is to discover the overlap in our common goals and adapt a shared language so that we can work together with more ease. There is so much good that wants to happen next."
Stephen Wong, Senior Vice President of ScanlanKemperBard, together with WHI Real Estate Partners, owns and operates the property where TheGate510 and TheFactory510 were launched. "We applaud our tenants for their innovations and The Factory 510, for their co-working and creative space programs as the next step in our goal to provide art, tech and makers a place to meet, test projects, and grow their businesses," he continued, "All tenants of our building have full access to the newly outfitted lounges, co-working areas and program activities with new Factory 510 members, creating one of the largest incubation and acceleration environments for creative entrepreneurship in the whole Bay Area."
The annual ULI Emerging Trends event and real estate publication has a 35-year history as one of the most highly-regarded and widely-read trends reports in the real estate industry from PricewaterhouseCoopers and ULI. A panel of leading East Bay and San Francisco real estate executives will respond to the Emerging Trends projections. The panel will reflect on local issues impacting the East Bay and San Francisco markets.
Download the Emerging Trends in Real Estate report >> Register for the event here >>
Keynote:
Kathleen Carey, President and CEO of the ULI Foundation
Moderator:
Larry Rosenthal, Adjunct Professor, Goldman School of Public Policy, UC Berkeley
Panelists:
Cheryl Edison, CEO, Edison International, and The Factory 510
Jon Knorpp, Managing Director, Giants Development Services
Scott L. Smithers, Managing Principal, Lane Partners
About The Gate 510
The Gate 510 was cofounded by Cheryl Edison and is the nation's premier Makerspace, succeeding beyond the concept of a "commercial property." The Gate 510 melds commerce and creativity under one roof to meet the expanding needs of the 21st century's movers and shakers. Studded with high quality amenities, The Gate is five minutes from Oakland International Airport, has the nation's fastest fiber optic internet and nurtures a thriving community of large- scale artists, technologists, and makers. Make It Here!
http://thegate510.com
The Factory 510 was cofounded by Cheryl Edison and is creating a whole new definition of a place to work through an innovative business model that builds property value and local economies as it nurtures entrepreneurial companies and projects, TheFactory510 offers creative coworking programs for short term and drop-in users in an energetic accelerator/incubator environment. The Factory's memberships provide the right space for your next big thing. http://thefactory510.com
ScanlanKemperBard is a privately held real estate merchant bank based in Portland, OR which acquires, manages and transforms commercial properties into profitable, risk-adjusted returns for select high-net-worth individuals, family offices, trusts, and institutional investors. https://skbcos.com/
CONTACT INFORMATION

Cheryl Edison
CEO
Edison International & The Factory 510
Cheryl@CherylEdison.com
14155339990
@CherylEdison
Powered by