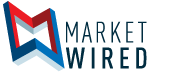 The Gate 510 Hosts "The Gratitude Party" including "We Are From Dust" Launch featuring Burning Man Artists and Works on Display
/EINPresswire.com/ -- SAN LEANDRO, CA--(Marketwired - November 16, 2016) - The Gate 510, a creative commercial space for the art, tech and maker community, will open its doors from 4:30-8:30pm for the third annual "Gratitude Party", to be held on Thursday, November 17. Gate 510 tenants and Factory 510 coworking members will share the property's Town Hall to reveal their latest innovations in a festive atmosphere with a backdrop of live music, dancing, a photo booth, and lots of food and drink, to honor the community that has developed over the years. The Gate 510 is located at 1933 Davis Street in San Leandro with ample parking.
During the event, We Are From Dust (WAFD), a new non-profit arts organization dedicated to showcasing the transformative power of interactive art in public spaces, will also officially launch. WAFD will kickstart its fundraising campaign to send nine established Burning Man artists to the 57th International Art Exhibition, otherwise known as the Venice Biennale in Italy, which begins in May 2017.
The "Art Refuge" will showcase artist in residence, Nick Radell, aka Smoke Daddy's, 20 year retrospective of neon art. Guests will visit displays hosted by Founders of Art, Tech & Maker innovations Made at The Gate. And everyone will enjoy specialty foods and handcrafted libations made by tenants & members of The Gate including beer specialties from Drake's Brewing, Dr Hops Kombucha, and DrinkVerbena, sparkly fruit infusions.
Gate 510 property & Factory 510 creative coworking Co-Founder Cheryl Edison said, "The Gratitude Party is our way of bringing together our Art, Tech, Makerspace community to reflect on the past year's challenges and celebrate achievements. We're especially grateful to ScanlanKemperBard together with WHI Real Estate Partners for their hallmark transformation from puzzling commercial property in an economically challenged city to become the nation's premier Makerspace, packed with Silicon Valley innovation leaders. We are honored to host the launch for We Are From Dust, as they share our values and commitment to linking creativity, community and commerce."
"We applaud our tenants for their innovations and The Factory 510, for their co-working and creative space programs as the next step in our goal to provide art, tech and makers a place to meet, test projects, and grow their businesses," said Stephen Wong, Senior Vice President of ScanlanKemperBard which, together with WHI Real Estate Partners, owns and operates the property. "All tenants of our building have full access to the newly outfitted lounges, co-working areas and program activities with new Factory 510 members, creating one of the largest incubation and acceleration environments for creative entrepreneurship in the whole Bay Area."
WAFD Grant Recipients
Out of 80 submissions earlier this year, nine artists have been selected to receive grants to fund exhibition of their artworks at the Biennale in Venice next year. Some of these works have been on display at previous Burning Man events and will be recreated for the Biennale, while others are new installations. They include:
WAFD aims to raise $1.6M to cover the expenses of creating, shipping, installing and maintaining the works over many months during the Biennale. While initial sponsors have already contributed towards this goal, WAFD is actively seeking additional funds to subsidize artists' costs. The artists will also be raising money through their own communities.
"As a brand new arts organization, we were delighted by the high concept and quality of submissions we received from well-established creators known for making big art," said Elizabeth "BettieJune" Scarborough, We Are From Dust Curator. "We're currently evaluating artist budgets and working with patrons and strategic partners to help offset as much of their costs as we showcase their art at the Biennale next year, and beyond."
WAFD's goal is to be a Collateral Event at the Biennale, and to be featured in the Biennale's official communications, schedules and maps.
Get Involved
The Venice Biennale is the first exhibition that WAFD will help fund and facilitate, but more exhibitions and events are in the works. To get involved, please follow our social channels on Facebook, Instagram, @wafdust. You can also find ways to participate on our blog and you can stay in the loop by subscribing to our newsletter.
About The Gate 510
The Gate 510 is the nation's premier Makerspace, that goes beyond the concept of a "commercial property." The Gate 510 melds commerce and creativity under one roof to meet the expanding needs of the 21st century's movers and shakers. Studded with high quality amenities, The Gate is five minutes from Oakland International Airport, has the nation's fastest fiber optic internet and nurtures a thriving community of large-scale artists, technologists, and makers. Make It Here! http://thegate510.com
The Factory 510 is creating a whole new definition of a place to work through an innovative business model that builds property value and local economies as it nurtures entrepreneurial companies and projects, TheFactory510 offers creative coworking programs for short term and drop-in users in an energetic accelerator/incubator environment. The Factory's memberships provide the right space for your next big thing. http://thefactory510.com
ScanlanKemperBard is a privately held real estate merchant bank based in Portland, OR which acquires, manages and transforms commercial properties into profitable, risk-adjusted returns for select high-net-worth individuals, family offices, trusts, and institutional investors. https://skbcos.com/
About We Are From Dust
We Are From Dust is a non-profit organisation dedicated to harnessing the transformative power of interactive art in public space. We take our inspiration from Burning Man / Black Rock City and its 10 Principles. www.wearefromdust.org
Powered by